Do you ever find yourself writing this
An email was written and sent to me by my coworker, and it was marked as high priority.
instead of this
My coworker sent me a high priority email.
Don't worry. We all do it, and I'll explain why in a second. But only one time in 10,000 should you actually send the first one.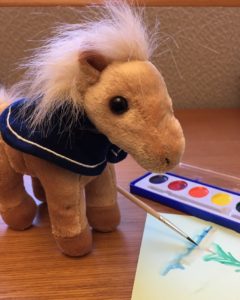 The difference between these two sentences is that one is in passive voice and the other in active voice. If you don't already know the difference, go learn, then come back.
My favorite reasons for avoiding passive voice are
Passive voice almost always uses more words. Although words are not a limited resource, your audience's attention is.
Passive voice is usually harder to decipher because we live in a "Joe called me" world, not an "I was called by Joe" world.
In business writing, passive voice can erode the reader's trust because they may think you're trying to direct attention away from the real subject and verb. Most of the time, that's exactly what's happening.
In the first example, the email takes center stage, and the sender and recipient are secondary. In the second example, your coworker is telling you something, and email is just the mechanism.
Why do we write in passive voice?
I've only found three reasons people write in passive voice. First, they think long, wordy, circuitous sentences sound more intelligent and credible. (The opposite is true.) Second, they are trying to deflect accountability by moving the spotlight away from the agent. Third, they don't understand the point they're trying to make.
Here are a few examples from recent emails I've received. Do you have examples? Share them in comments.
An estimate has not been generated by the sales team.
The writer thought their audience was most interested in the cost, so they focused on the estimate and its status. This may seem logical, but the reader would still more easily understand
The sales team hasn't generated an estimate.
In business writing, when you bury accountability in a grammatical labyrinth, people trust you less. Why are you letting the sales team off the hook? Have you followed up with them, or are you just waiting for an estimate to magically appear?
Challenges were created by not having a process in place to identify issues prior to launch.
Here's an example where the agent doesn't even appear in the sentence. Who was responsible for creating such a process? Was it one person or many people? And what should bother us here: that there was no process, or that issues weren't identified in time, or that challenges resulted? Clearly, this example is taken out of context, but now I have to read a lot more just to understand what this sentence is trying to imply. And I'm also on high alert because I may need to work very hard to see the real meaning through the word fog.
Joe should have identified these issues before launch.
Far less ambiguous. And, although it may seem more aggressive to call Joe out like that, it's actually less unfair to him because now Joe has something to respond to. Joe can agree with or rebut the second statement, but he can't do anything at all with the first statement.
Write in active voice
For 2018, commit to writing your business communications in active voice. If you find yourself writing circuitous sentences where the agent is not the focus, ask yourself why. Is it because you aren't clear on your message? Clarify your message before writing the email. Is it because you are afraid of blame falling on someone? Sometimes deflection can be useful, but be aware people will see right through it or be confused by it, and either they will trust you less or ask questions to get at the point anyway. Is it because you think the focus really should fall on the patient rather than the agent? Passive voice can be a useful structure in this case, but it should be the very rare exception in your writing. Almost always you can be more clear and concise with active voice.
Write courageously. Don't hide your true meaning behind the verbal fog of passive voice. It doesn't sound more intelligent; it just confuses and distracts.
The Editing Pony
The Editing Pony is a blog series about good business writing. I'll post periodic tips and gladly critique and rewrite emails or one-pagers for you in a blog post. Contact me to learn more.
Why a pony? A writer friend said she hadn't edited in ages, but she was "getting back up on that pony." Thus, the Editing Pony was conceived, to trample your words with ruthless, plush cuteness.